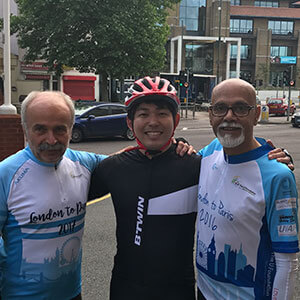 Raised Rs 117825
Donors 6
Goal Rs 500000
My name is Jayesh Tailor and I am inspired to do the Infinity Ride by the inspiration that Aditya is to all who come into contact with him. I live in the United Kingdom but my family originates from Gujrat. I am 58 years old.
I work in a medical device distribution company in the United Kingdom. My passion is to live life to the full and doing that gives a helping hand along the journey of life.
Donations can be given directly to the following bank account which is more preferable.
Our Bank Details:-
Name: Aditya Mehta Foundation
Bank: Dena Bank
Branch: RP Road
Account No: 056111023913
IFSC Code: BKDN0610561
Note: Once remitted, kindly send the following details to info@adityamehtafoundation.org.
1) Name of Remitter:
2) Amount transferred:
3) Date of transfer:
4) Bank transfer Reference Number: